CMTS
CMTS Arris E6000™ Converged Edge Router (CER)
The E6000 continues the highly successful legacy of the C4 CMTS and delivers new levels of density and cost-effectiveness for high-density markets in a simple, robust integrated architecture. Like the C4 CMTS, the E6000 CER provides a high availability, high performance solution with high scalability. All elements of the E6000 CER are redundant, either N+1 or 1+1, and all are hot-swappable which adds up to 99.999% system availability. In addition, the E6000 CER integrated architecture minimizes the effort and time required for initial installation, configuration, and troubleshooting.

More information about CMTS Arris:
control modules RSM 8x10G, backup 1+1
VF modules 12 slots, backup N+1
DS CAM: 192 (256) DS .. 8 F ports
US CAM: 96 US .. 24 MCX ports
EuroDOCSIS 3.0, 3.1 full support
The capacity of Arris C4 is not enough for you and you are willing to invest in new technology? Arris E6000 is here for you.
For more information about E6000 please visit
Arris website
.
Do not hasitate to use our contact form to receive more information about Arris E6000.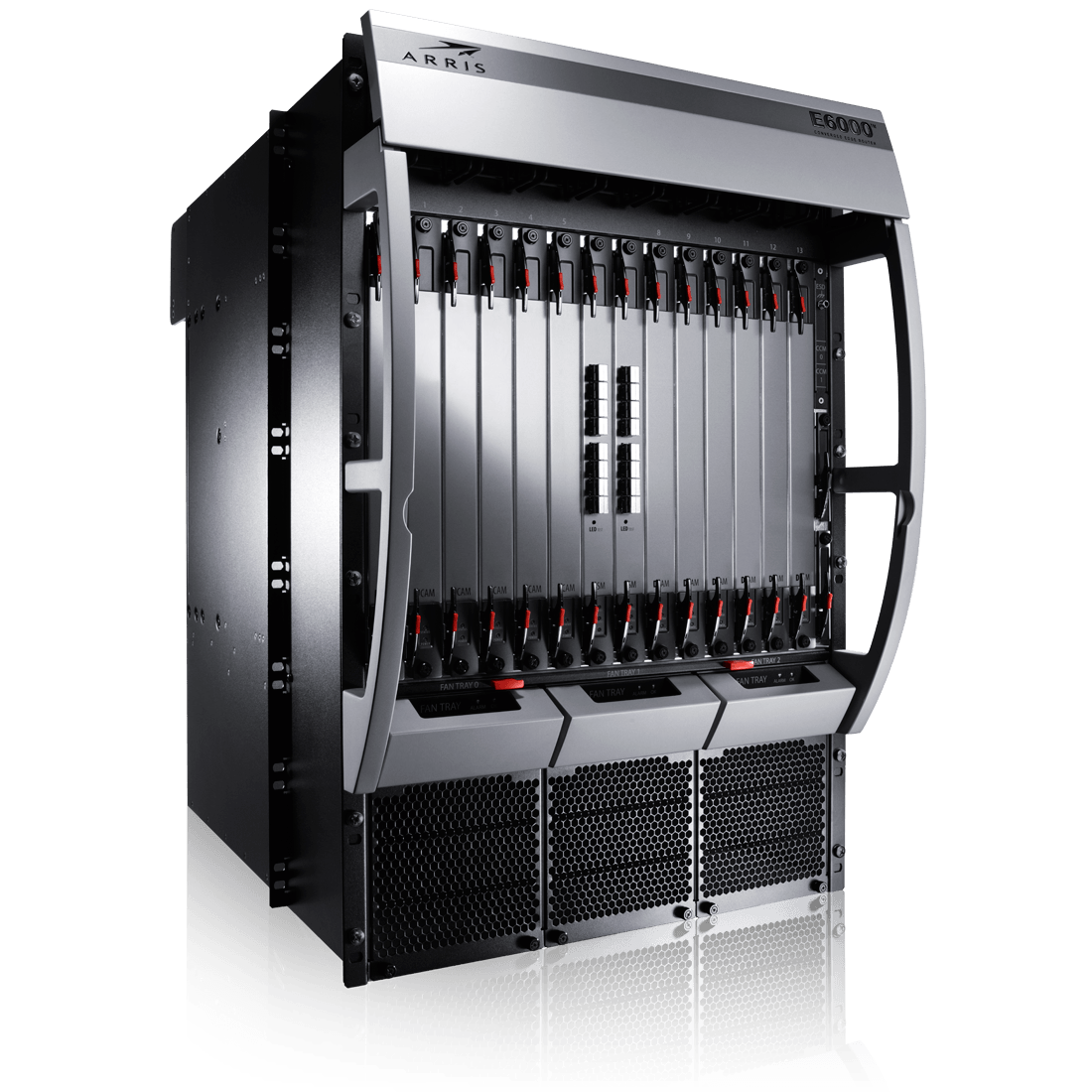 Download:

CMTS Arris E6000 datasheet