NAGRA GO Live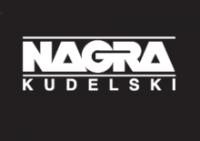 We are pleased to share information on the campaign promoting NAGRA GO Live as the OTT platform for small and medium sized operators looking to launch a new OTT service.
We can help you launch a new OTT service, generate new revenue streams, and attract new customers, while avoiding the associated complexity, high cost and risk. Make it a reality with NAGRA GO Live, a flexible and proven OTT platform that you can deploy in less than 30 days.
How to Choose an Operator-Ready OTT Solution to Optimize Revenues
There is an increasing demand from consumers for a comprehensive mobile entertainment experience. This trend leaves many service providers without the right technologies and resources to stay competitive.
To address this challenge, industry decisionmakers need the right OTT solution to ensure seamless content streaming to subscribers' smartphones, feature-rich video services to convert prepaid customer into permanent subscribers. If an operator cannot offer these features, many subscribers will likely look elsewhere for these types of services.
To keep this from happening, there is really only one way for operators to address this challenge. They need to adopt a proven and complete OTT solution for iOS, Android and TV-based devices.
The right OTT solution is flexible, easy to integrate with transcoding solutions, delivers fast implementation, and ensures video quality and content protection. Whether you're an operator of a package of TV channels or the communications director of a large company, there must be a guarantee that content is protected and broadcast under optimal conditions.
The good news is that there are solutions available to meet this demand, with operators that are already taking advantage of the numerous benefits of an effective turn-key OTT solution.
For example, with successful deployments across the globe, GO Live from NAGRA is a solution that is in demand. GO Live is a secure, cost effective and fast time-to-market OTT solution that enables service providers to stream live TV with full EPG, start-up and catch-over functionality to a range of devices. It includes a guaranteed deployment time of less than 30 days and is currently used by dozens of operators with subscribers in 150 countries around the world, including Montecable in Uruguay and Canal+ in Myanmar.
It is clear operators need a cost-effective solution that can be up and running quickly. Regardless of what solution they choose, it must be easy to use, while enabling the features and services needed to keep consumers happy. To ensure service providers can make the right decision, here are the criteria they should look for when considering an OTT solution.
Economical and Quick to Deploy
The right solution will be both comprehensive and affordable. For example, the business model for GO Live by NAGRA is based on a low starting price and a pay as you grow model. An operator can also start with a simple solution with a reduced feature set, then add features and expand the device reach as they grow. This makes it the ideal way to add OTT devices to an existing pay television service, or to test a new service.
Operators must also consider a solution that is quick to put into service. For example, a demonstration of GO Live can be set up in just a few minutes, with a full deployment being up and running in just 30 days. This is possible because GO Live already has apps on iOS, Android, AppleTV, AndroidTV, FireTV, Chromecast and Roku. The underlying infrastructure is supported by Amazon Web Services (AWS), so there is no hardware to buy. One click, and the service is ready to go.
Easy to Set up and Easy to Use
Simplicity is key when there is a lack of resources to integrate and manage a solution. A simple web browser is all that is needed to use GO Live. After a secure login page, users will enter a control center, which, with a user-friendly interface, provides access to a variety of tools to create commercial offers, activate live channels, encode videos, and manage subscribers. It adapts to the user's unique environment, whether they use it alone or as part of a full operational center.
Advanced Features that Consumers Demand
Core to any solid solution is delivering consumer-friendly television streaming experiences. The right solution can be used to create customized channel catalogs and electronic program guides (EPG), consume content in VoD, quickly switch from one channel to another, pause during viewing, resume programs at the beginning with delayed viewing or download to go for offline viewing. When expanding to a global audience, management of language and subtitles must be supported.
Content Protection to Ensure Valuable Assets Remain Safe:
Content protection should also be considered. When combined with NAGRA's security platform, GO Live complies with all Hollywood studio standards ensuring operators remain in control of their content.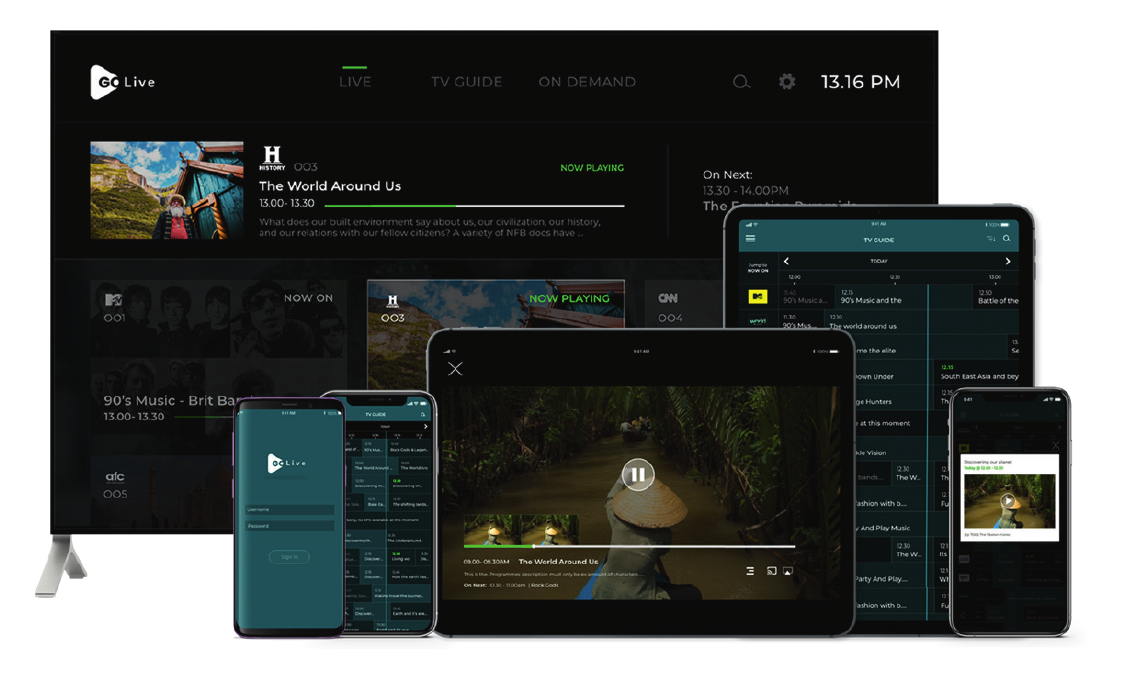 For more information about NAGRA GO Live please visit NAGRA website.
You can find a datasheet on this link.
Do not hesitate to use our contact form to receive more information about NAGRA GO Live.