SmartCable B.V. prefers LICA miniCMTS technology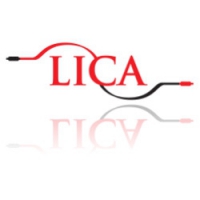 As part of ongoing network upgrade programs, SmartCable B.V. has selected LICA miniCMTS products as the preferred technology for upgrading and extending their clustomer networks. Targeting operators providing Wi-Fi services in Recreation areas with existing coaxial infrastructures have used the miniCMTS to provide transparent layer-2 bridging into these areas. This allows for a reliable, cost-effective method to offer Wi-Fi services via Wi-Fi integrated Cable Modems.

A recent deployment for KPN in the Netherlands was successfully deployed at the end of 2013. Using two LMC-2IU miniCMTS deployed on a single coaxial network, the network has a total of 500 devices live. Hitron CDE 30364 Wi-Fi integrated Cable Modems are employed, balanced between the two miniCMTS units through US frequency management.