New product - IPTV set top box Amino A150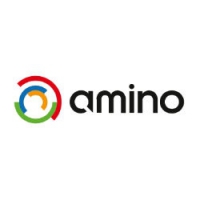 The company LICA CZECH offers the new product - set top box AMINO A150. At the moment it´s already available on our stock for immediate supply! The new A150 IPTV set-top box combines all the quality and innovative new features that deliver enhanced user experiences.
The A150 offers up to 1GB of memory, delivers graphically rich user interfaces with smoother and faster transitions alongside improved 2D and 3D graphic effects, provides full HD quality video with the A150's support for 1080i60 decode for full screen playback and picture-in-picture (PiP) and support for Opera's SDK 3.6 browser, delivering improved animation, security and performance.
The A150 delivers content from anywhere, as the content can be delivered by managed IPTV, over the open Internet or from the home network – the A150 can seamlessly manage and integrate it all. In addition, the A150 includes Amino's field-proven HLS/HTTP trickplay solution, alongside the latest in OTT video delivery standards and content protection.
Newly introduced is the Amino TV App Store, offering over 350 "made for TV" and ready-to-play apps covering everything from entertainment, news and sport - all delivered through the cloud. Amino Home Reach is a service for home monitoring and control functionality - with a simple USB dongle can deliver a range of compelling services. These include in-home Wi-fi cameras, movement sensors and doors - services are accessible to applications smartphone or tablet.
The A150 was working well with no complication by the testing and compared to previous model it is bit larger, provides 2 USB outputs, just doesn't offer analogue output. Our tests of the new model proceeded without any complications.
You can find more information
here
.