Amino bought Entone and preparing new products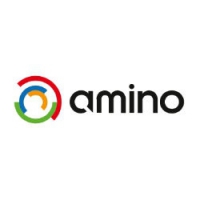 Amino Communications Ltd, the well known supplier of IPTV solutions, bought in year 2015 American company Entone. It was second major acquisition in year 2015, because Amino also bought Finnish company Booxmedia, which run a cloud-based TV platform. Nowadays the acquisitions are over and Amino is preparing some new set top boxes on the market.
Besides some older boxes which are using Aminet platform, there are also some new devices which are using Enable platform. It is mainly hybrid HD HEVC set top box Aria 6 and IP 4K HEVC model Kamai 6. Our technical department is finishing some necessary tests at the moment and we can now include these new models in our offer.
You can find more information about Amino IPTV set top boxes on our website or directly on Amino website.